THE ALL NEW FORD EDGE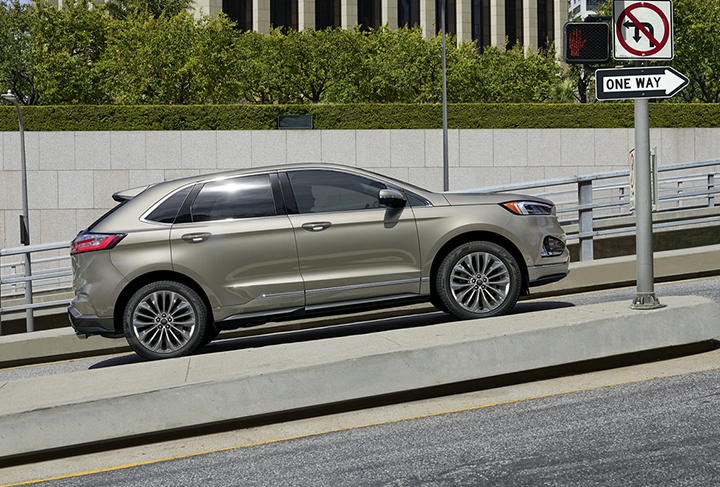 A showcase of Ford innovation.
The bold design of the Edge grabs attention, while your choice of powerful engines shatters convention and delivers pure, exhilarating performance. And once behind the wheel, you'll find yourself surrounded by state-of-the-art technologies engineered to inspire confidence on the road.
Adaptive Steering
Adaptive Steering is an exciting new advancement in steering technology. Standard in Sport, the system manipulates the steering ratio constantly to provide smooth, calculated steering at any velocity. Adaptive steering controls the relationship between how much the driver turns the wheel and how much the front wheels turn. Low-speed steering - such as pulling into a parking space - requires much less turning of the wheel. Adaptive steering is an exciting technology that delivers responsiveness and puts fun back on the road.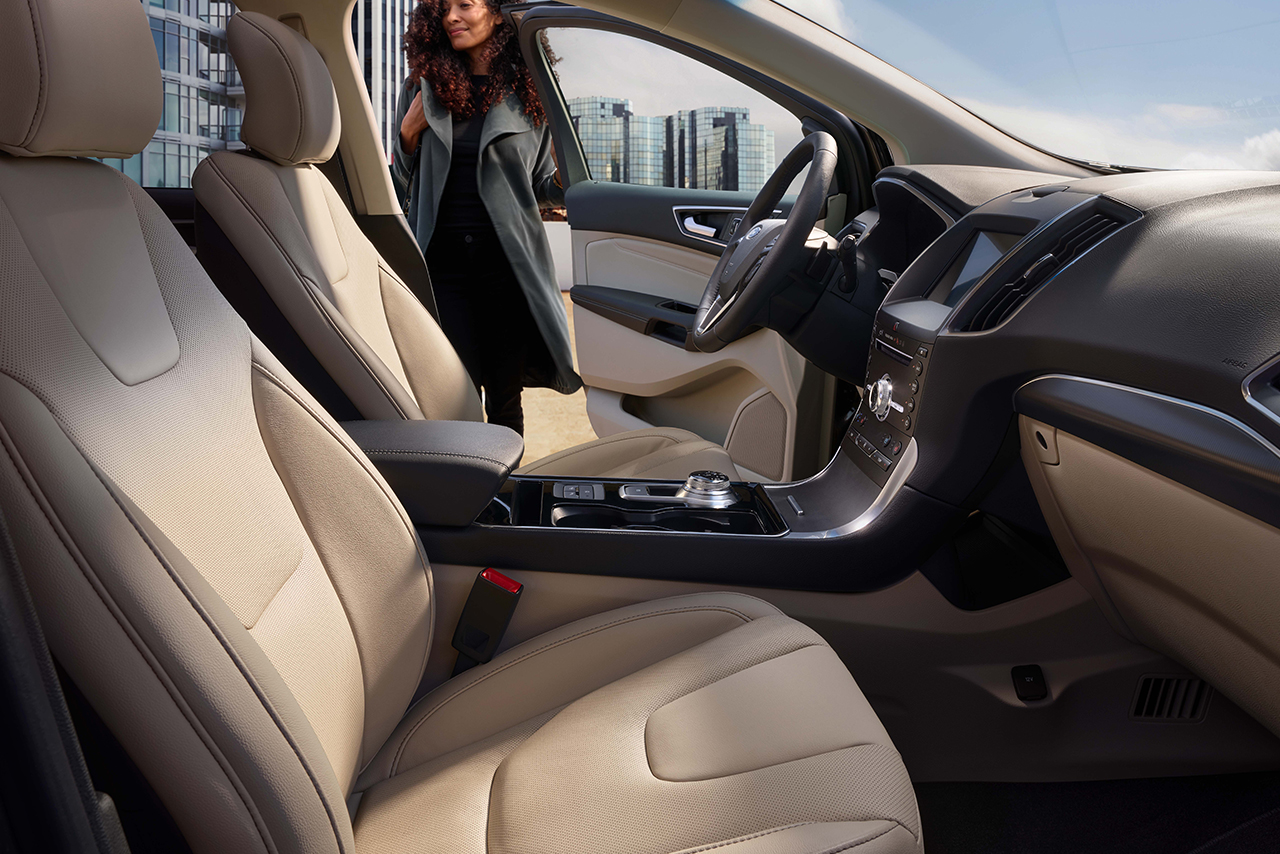 Technology that lets you enjoy the journey.
These advanced systems help give you confidence by keeping you informed of the other vehicles or objects around you. Sensors, radar and cameras are mounted at specific locations on the vehicle to help see what's behind you, scan the road ahead and alert you if you are drifting out of your lane, notice if a vehicle is in your blind spot, and even monitor the vehicle in front (up to 600 feet) and adjust your speed to keep it at a preset distance behind the vehicle ahead.
OR GIVE US A CALL
(888) 762-2319