The Pickup Truck that Packs in a Punch
In a market that is crowded by average vehicles vying for attention, one truck definitely stands apart: and that's the legendary Ford F-150. Carrying on the legacy is this year's all new Ford F-150, and we're about to find out how it knocks the ball out of the park.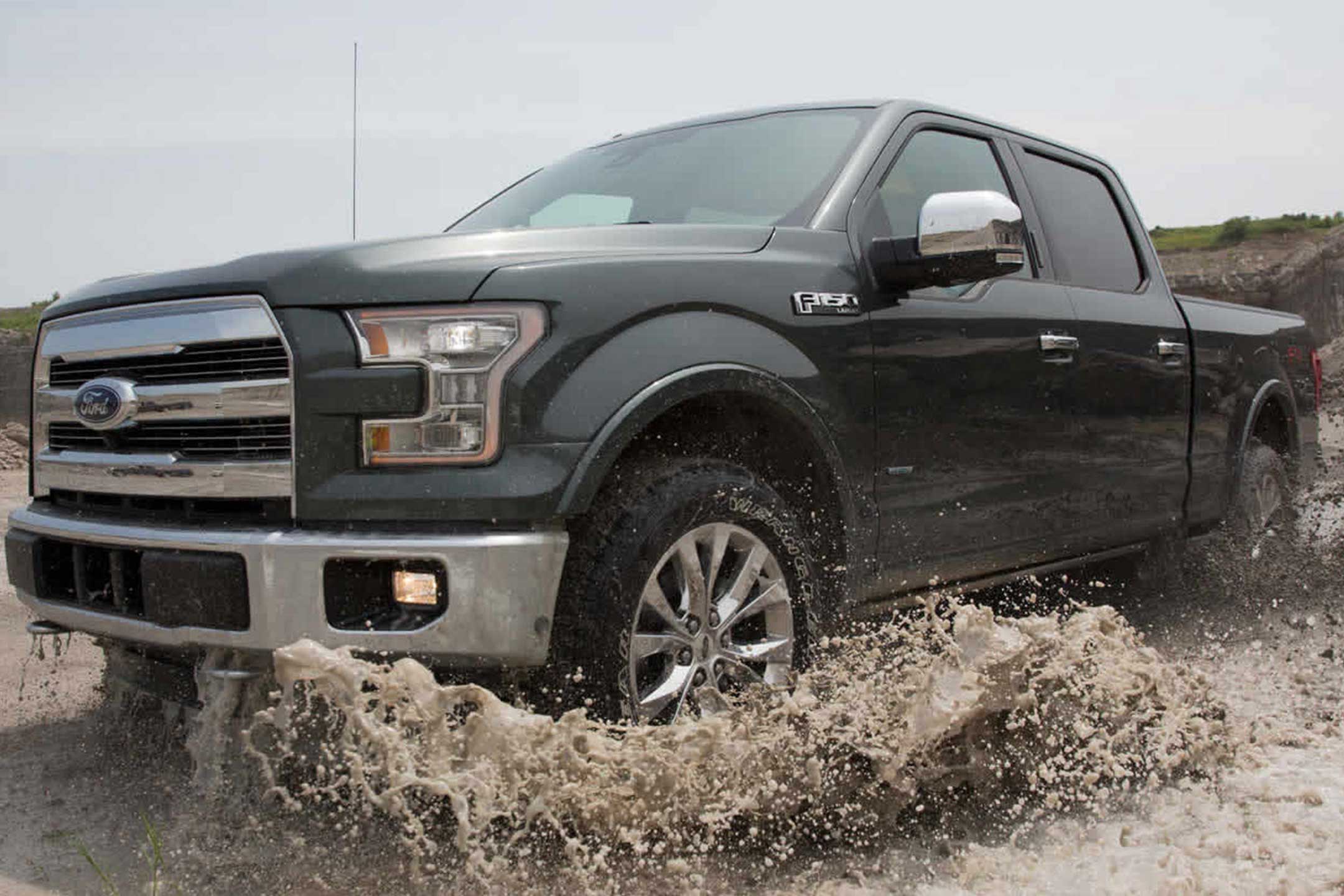 Rugged Exteriors That Get The Job Done
On the exterior, the new Ford F-150 looks exactly like what it claims to be: a sturdy, solid pickup truck which will be with you every step of the way through rough terrain. The new Ford F-150 is made of a high-strength, military-grade aluminum alloy body with a high strength steel frame. With 5-star crash ratings from an extensive torture testing report, you know it's got what it takes to match up to your heavy demands.
Interiors That Feel Plush: Even for a Pickup
Inside, though, it's one smooth machine to drive in with its manual air-conditioning, fade-to-off interior lighting, black urethane and leather-wrapped steering wheel, and even a smoker's pack with an ashtray. And did we mention the leg, shoulder, and head room? Scoring well in every department, it is the perfect drive for those on the tall-and-sturdy side and even for those that are not. There's also an electronic 360 view camera, just in case you need it.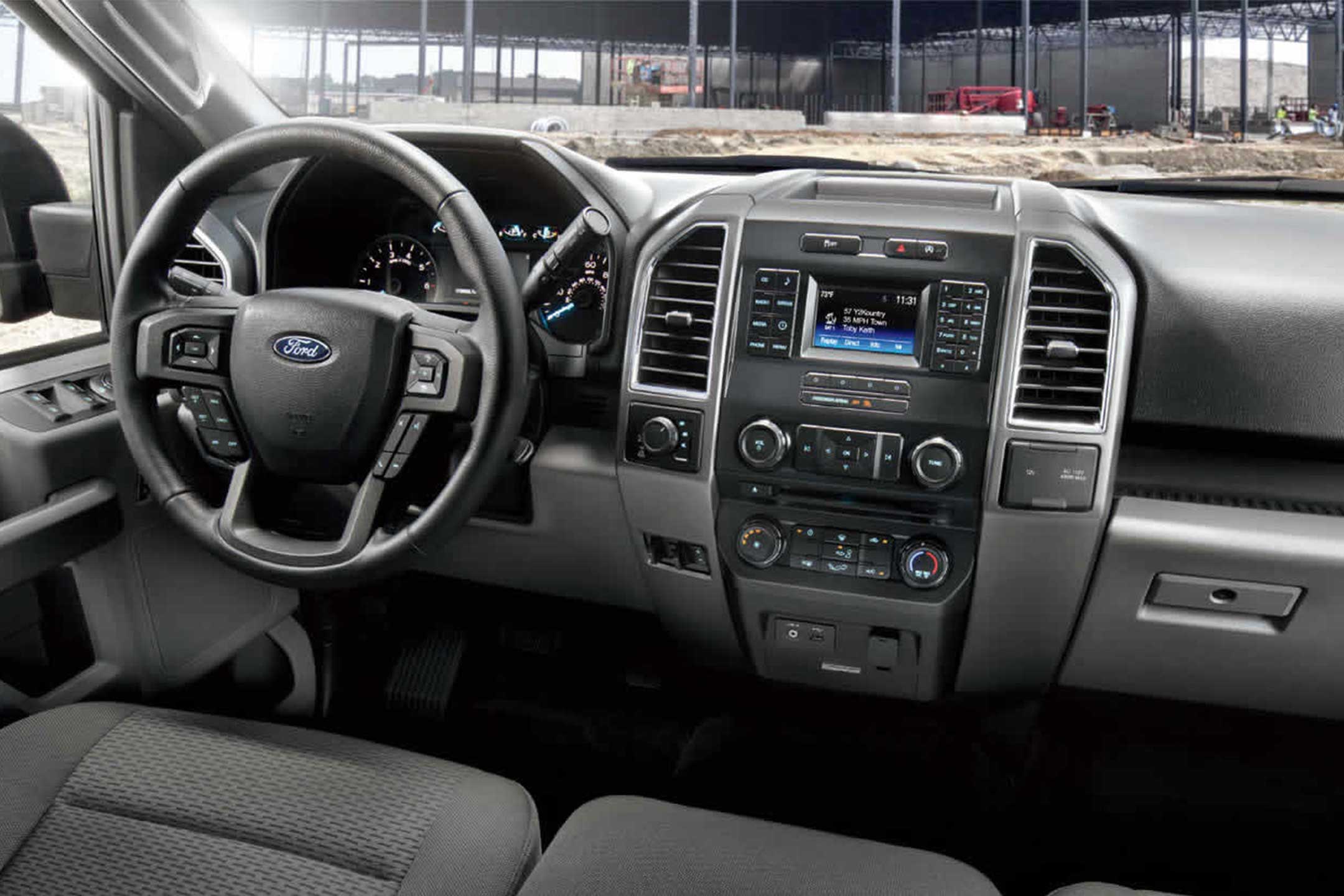 The Beast Under the Hood Which Just Doesn't Say Die
Powered by an EcoBoost V6/V8 engine, Ford offers you the option of choosing between 2.7L, 3.5L, and 5.0L Ti engines. Some of the features of this engine include:
High pressure direct injection fuel delivery for better efficiency.
Direct acting mechanical bucket (DAMB) valve operation for power.
Capable of delivering up to 387 @ 3850 rpm torque and 385 @ 5750 rpm.
6-speed automatic transmission.
Tow Haul Mode, a standard for all models.
Fuel Economy and Chassis Powers That Deliver a Superior Performance
Ford recommends a regular unleaded fuel, and its fuel economy figures are in the ballpark of 19, 26, 22 mpg for city/highway/combined, respectively. With the payload package (four wheel drive), you might get anywhere around 14-15 in the city, 19 on the highway, 16 combined. With electric-power assisted steering, power anti-lock 4-wheel disc brakes, it's a better ride altogether.
Towing Capabilities That Are Sure to Bowl You Over
A pickup should know it's meant for towing, and the Ford F-150 is no stranger to some heavy duty work in this arena. With a wheelbase ranging between 122.4in to 163.7in, and you get to choose whether you want to engage a two wheel or four wheel hitch drive type. The engines have a GCWR value of 9,400-12,200 lbs., which is plenty for most heavy-duty lifting.
Not only does the F-150 afford users the luxury of a comfortable drive with features like driver assist, off-road mode, electronic visors, it packs in a punch when it comes to performance. With the best-in-class payload and pickup box statistics, it gives you a work-ready cargo bed, in-cab storage, and an enhanced engine for more power. Plus there's always some satellite radio and voice-assisted driving for when you are on the long road ahead or even for just a 15 minute drive. Overall, this might just be the most complete pickup truck package seen in years.