THE ALL NEW FORD FUSION
The Ford Fusion displays aerodynamic craftsmanship. It provides active grille shutters so that you can open or close them for regulating the temperature of the engine, laser-cut headlamps, and LED tail-lamps for superior appearance.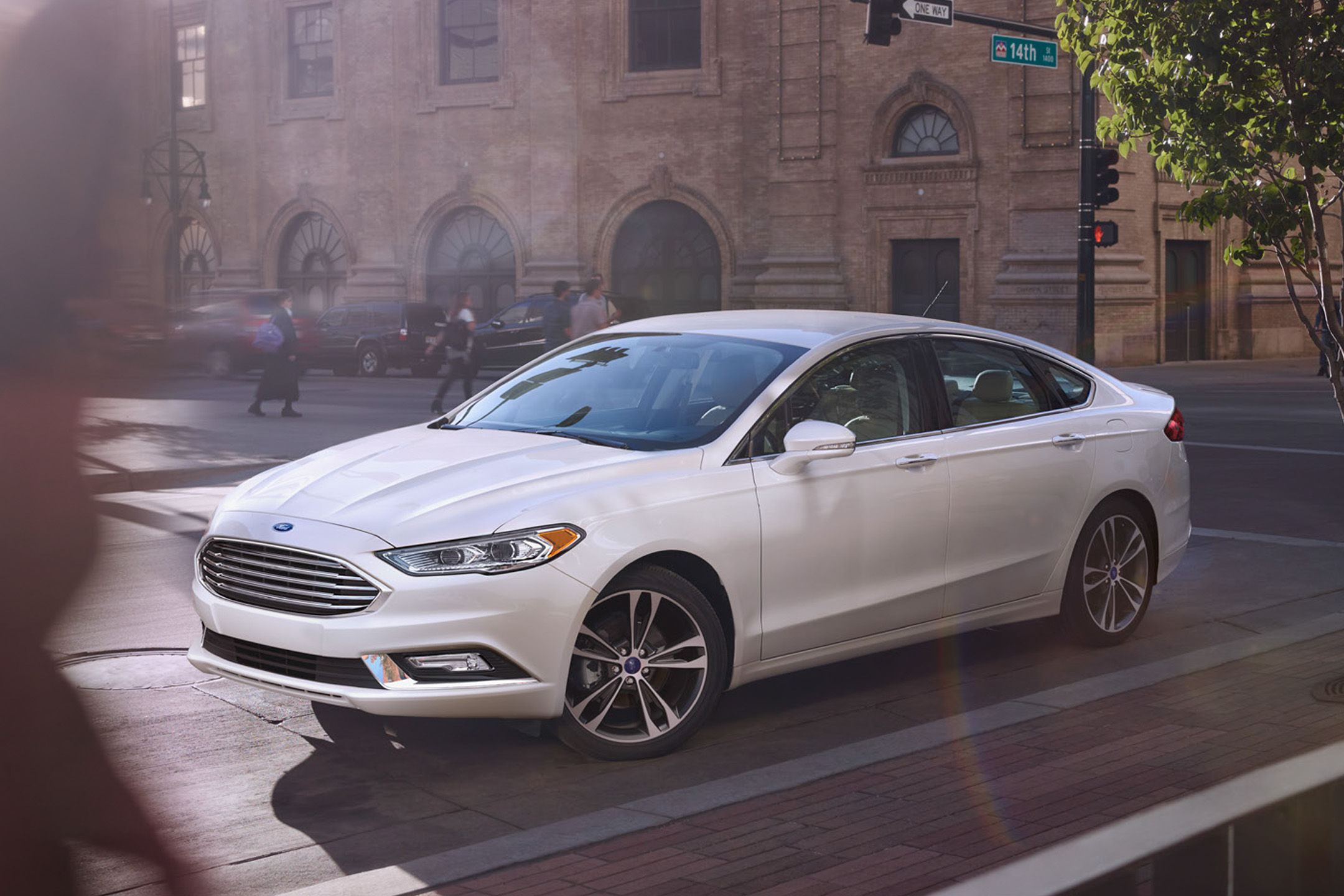 The New Sedan
Go Further with Ford's new and technologically advanced, full size sedan, Fusion. Synched with MyFord and an 8 inch MyFord touch screen (Color coded LCD touch screen), it enables you to do hands-free calling, search music on Sony, get assistance in navigation, and also allows you to have the 911 assistance without extra charges. Its bold look will make you forget about all the stereotypes about a sedan.
A Peek into the Internal Affair
The Ford Fusion offers terracotta leather-trimmed seats and sport-stitched leather seats in the titanium model to enjoy with 39.2 inch and 37.8 inch front and rear head room, respectively. For these seats, they have offered inflatable safety belts compatible with children. Leg space of 44.3 inches in the front and 38.3 inches in the rear are also provided. A rear view camera to let you see everything that you cannot while you reverse, has also been built-in.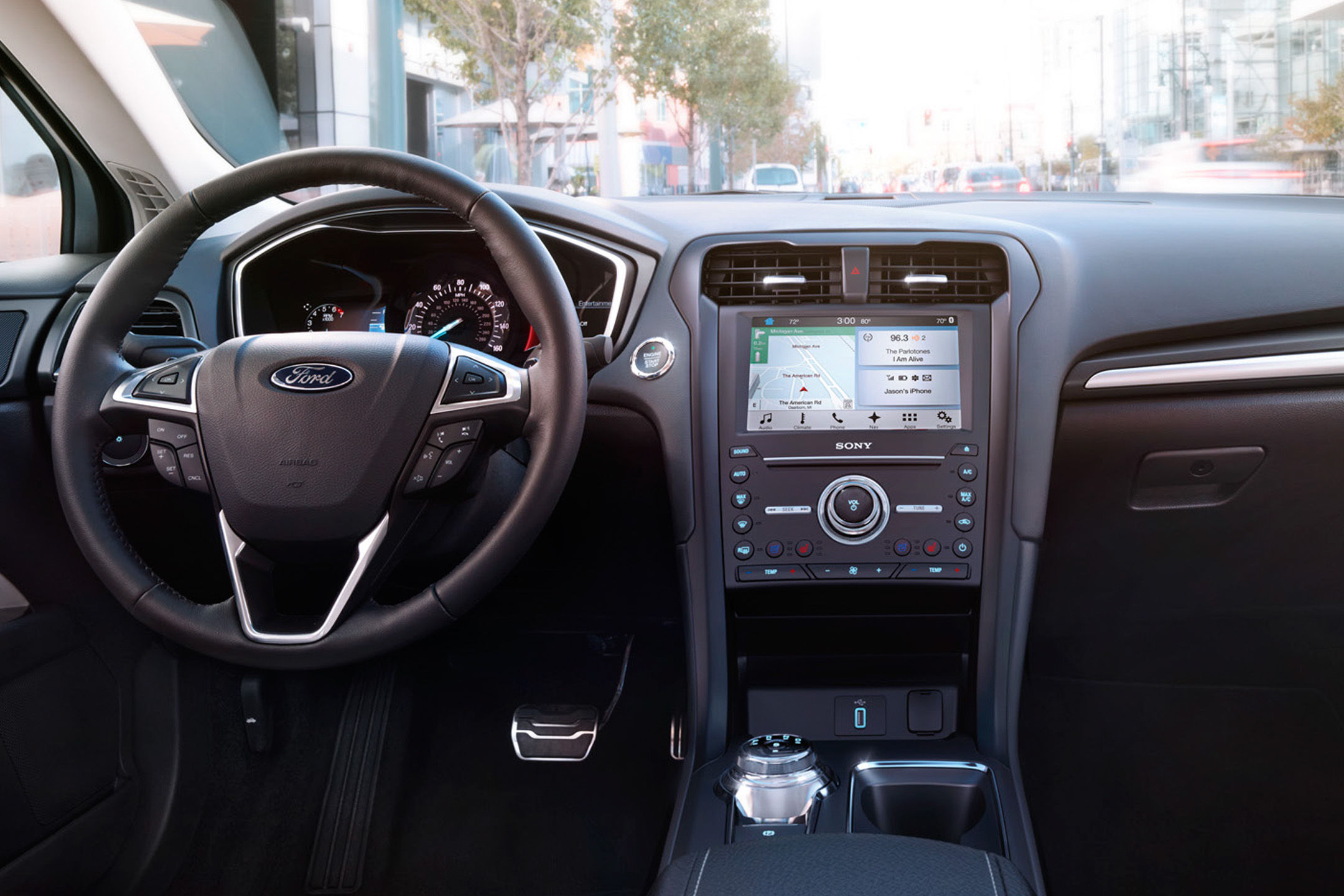 A Closer Look Within
All the models of the Fusion come with different engines. The following are the types that you are able to choose from for your Ford Fusion.
Standard 2.5L i-VCT I4 automatic six-speed selectshift
1.5L Ecoboost automatic six-speed transmission
2.0L Ecoboost automatic six-speed shift
2.0L I4 electronic continuously variable transmission (eCVT) Atkinson-cycle powertrain
The extraordinary 2.0L I4 Atkinson-cycle Fusion Energi Plug-in Hybrid eCVT engine with 7.6 kWh lithium-ion battery.
OR GIVE US A CALL
(888) 762-2319
How long can you go?
Ford Fusion offers the best in class fuel efficiency for your long, boundless drives without having to worry about your pocket. The estimated fuel rating is 40 for city, 36 for highway, and 38 combined. With the front wheel drive, all-wheel drive (SE and Titanium models), six-speed selectshift, and 17 inch sparkle silver aluminum painted wheels, the Fusion is equipped with everything you need in your ride. The Ford Fusion has also been voted for the Consumers Digest Best Buy.