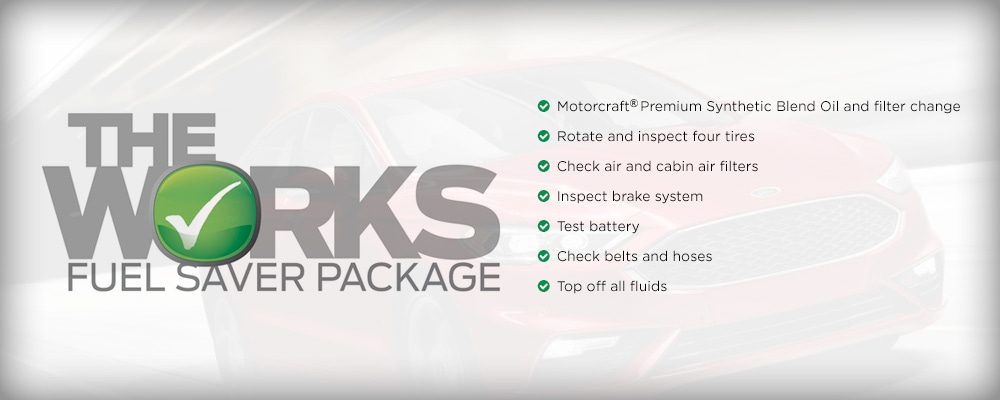 TIRE ROTATION - SYNTHETIC OIL CHANGE - BRAKE INSPECTION
At Haldeman Ford Kutztown, we believe that your vehicle is sacred. To keep it running at peak performance, it should be given exceptional care and attention. That's exactly what you get with the exclusive The Works package, available now at Haldeman Ford Kutztown!
Complete Vehicle Maintenance
When it comes to your ride, you can never give it too much attention. With The Works, your vehicle will receive a synthetic oil change, a tire rotation, a detailed brake inspection, and exhaustive check-ups on the many important components of your ride.
The best part is, all of this service will be handled by the experienced and factory-certified technicians employed at Haldeman Ford Kutztown. This way, you can rest assured every detail is accounted for.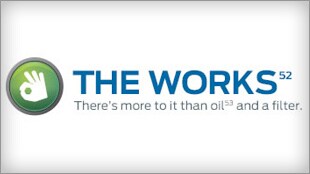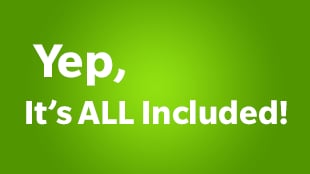 Everything You Need For Less
When you order The Works package at our dealer, you can guarantee that you're saving the most amount of money possible while still giving your automobile the proper maintenance it deserves.
In addition to standard services like an oil change, tire rotation, and brake service, The Works package also includes a battery check, fluid top-off, filter check, belts and hoses check, and a multi-point inspection.
All of this is available at a fantastic bundled price!
The Importance of a Comprehensive Warranty
Quality automotive maintenance is often critical to maintaining your vehicle's warranty. Failure to properly care for your car could result in a warranty void, and that's not in the best interest of your car or your wallet!
At Haldeman Ford Kutztown, customer satisfaction is our highest priority. When you purchase The Works package from our dealer, you can rest assured that your vehicle is in good hands.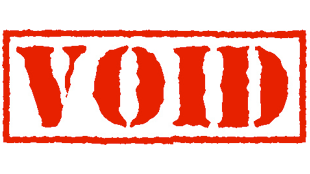 Is it time for your vehicle to receive comprehensive automotive service? If so, choose The Works package at Haldeman Ford Kutztown.

To schedule your next service appointment with us, click here. For additional questions you can also contact us online, by phone, or stop into our lot in Kutztown, PA today!
| | | | |
| --- | --- | --- | --- |
| Monday | 07:30am - 05:00pm | Friday | 07:30am  - 05:00pm |
| Tuesday | 07:30am  - 05:00pm | Saturday | 07:30am  - 04:00pm |
| Wednesday | 07:30am  - 05:00pm | Sunday | Closed |
| Thursday | 07:30am  - 05:00pm | | |
 

    15465 Kutztown Road Kutztown, PA 19530 | 888 476-4976   

Developed by BitMoto